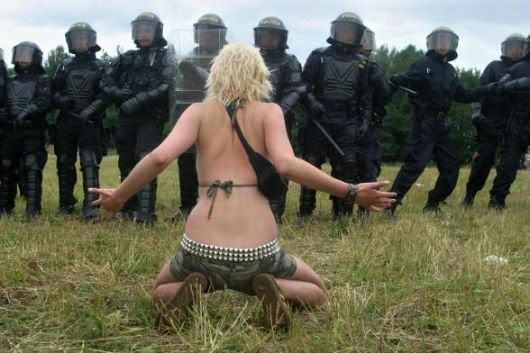 Where to begin?
It seems that the Internet is all about self promotion.
Maybe its vanity, but it seems to be deemed an acceptable form if it is.
I reckon my Job kind of relies on me pushing myself as a brand, so why not get in on the action and start a (proper) Blog.
But, what to do with it?
I think the best thing would be to use it to host my mixes and other tunes that i 'dig' (man).
Also, I've always wanted to keep a diary, but failed after a couple of days.
I think the public nature of this is more likely to spur into maintaining entries (plus, doesn't everyone secretely wish that their diary was read, whether posthumously or otherwise?)
So, my latest mix is as follows.
http://www.zshare.net/download/21015123ef8c28/
Tracklisting >>>
Bird Flue. - M.I.A. (Diplo Rmx)
Hot Chick - Uffie (DebtBoi's Hot Glitch Edit)
Atlantis to Interzone - Klaxons (Digitalism Klix Klax Rmx)
Maria - Soft Tigers (BumbleBeez Rmx)
Fancy Footwork - Chromeo (Guns'n'Bombs Rmx)
Flooded - Von Sudenfed
Hands of a Stranger - Teenage Bad Girl
Testarossa Overdrive - Kavinsky (SebastiAn Rmx)
Scratch up the Music - Speaker Junk
Paris Texas - 33hz (Gentleman Drivers Rmx)
Knights of Cydonia - Muse (SMD Rmx)
Dead - Lady B (Diskonaut Atomschwiesser Rmx)
ACDG - Yelle (Tepr Rmx)
The Bomb - New Young Pony Club (Phones Rmx)
Sleep Deprivation - SMD
One Inch Badge Pin - Muscles (Bagraiders Rmx)