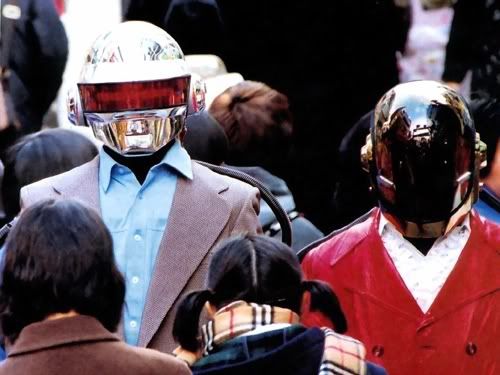 In my ongoing struggle to provide a-mix-a-month, here's Junes Mixtape.
I had big ambitions for this one.
The plan was to make it as vocal as possible, playing the vocal tracks off each other.
I worked out most of a set prior to recording... then I went and got ruined watching LCD Soundsytem & Daft Punk at the 02 Wireless festival (Daft Punk Live is officially the most amazing thing in the world ever - FACT!).
As such, I've recorded the thing in a severely diminished state and whacked on a (poor copy of a) Daft Punk Remix and an LCD track at the end.
Anyway, as always, all comments are welcome.
(DOWNLOAD LINK - http://www.zshare.net/download/235112477d8e2d/ )
Tracklisting
Sister Saviour - The Rapture (Black Strobe Remix)
Ezekial Eats Red Hoodies - The Bloody Beetroots
OK - Shit Disco (Acid Girls Remix)
C'est Bien Trop Tarde - Catherine Ferroyer Blancharde (Scalde Remix)
En Diesen Em Raum - Trost
Get Low Club Action - Herve (Scattermish Edit)
Yo - Bassnecter (Speaker Junks Jackin Brazillian Rave Remix)
Barbie's Back - Golden Bug
Drugs - Felix Cartel
Anyway You Choose To Give It - Black Ghosts (Playgroup Remix)
Realize - X-Wife (Tomboy Remix)
Playmate - Armand Van Helden
Everybody Rockin - Sinden & The Count of Monte Cristal
Weird Science - Does it offend you, Yeah?
Human After All - Daft Punk (Justice Remix)
The Man Who Paid Before - Franz & Shape (Riot in Belgium's Bedroom Mix)
Someone Great - LCD Soundsystem
Enjoy