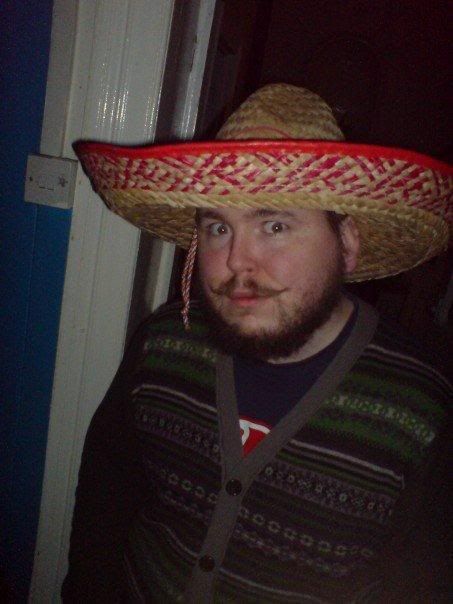 Please please please take the time to check out Richard Dawson.
www.myspace.com/richardmdawson
When I first saw Richard, it was with a sense of expectancy due to the fact that several people whos opinions i value had raved about how fantastic he was.
Even with my high expectations, i still couldn't help but be blown away by Richards performance.
A friend of mine jokingly described him as looking like a hamster, but roaring like a lion.
As unkind as the Hamster comparison is, it's still a pretty acurate simily.
I'm fully convinced Richard is a bit insane.
He switches from growling, to whispering, to howling, to cooing, to singing sweet lullaby's all in the space of one song.
Richard is quite simply my favourite performer.
His music manages to be folky without being twee and his songs manage to bring out the beauty in the mundane and the every day.
His Album is absolutely fantastic, please dont take it as negative criticism when i say that nothing could do justice to his live performance.
I truly believe Richard Dawson is a genius and a very special voice.
Richard Dawson - Under You Boots
( download link>
http://www.zshare.net/audio/2166526d348c56/
)